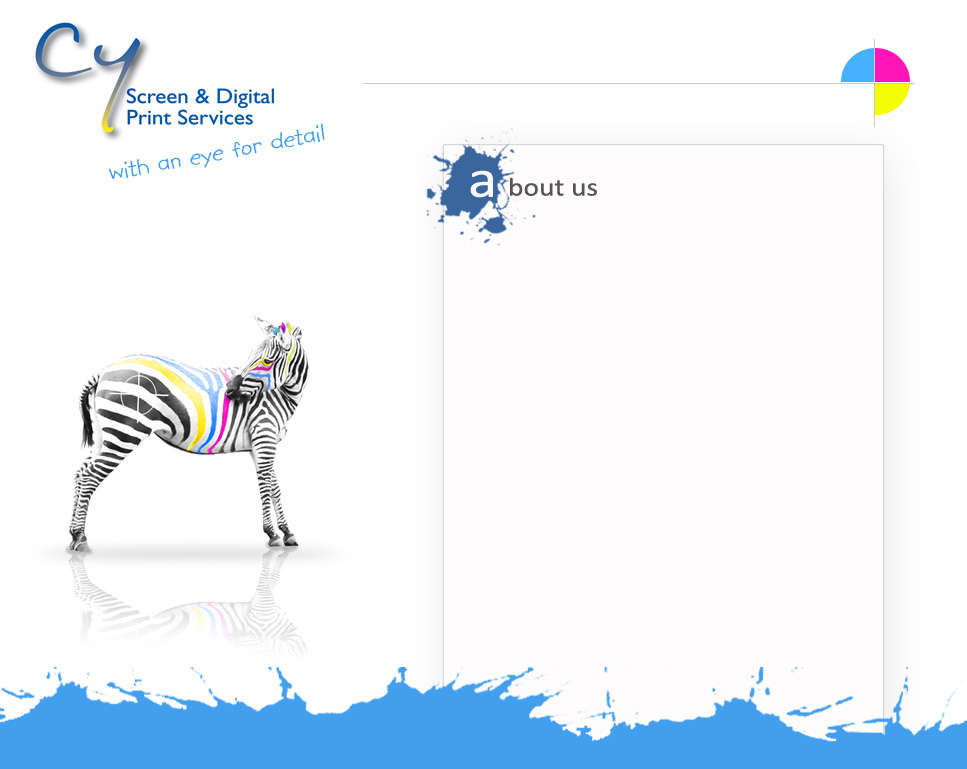 One-Stop-Shop For All Screen and Digital Requirements

CY Screen and Digital have extensive experience within the print industry, with over 20 years of providing support and expertise to a wide spectrum of clients including Advertising and Marketing Agencies, Graphic Designers, Signage companies and individuals whether part of a small business or for pleasure.

The key ethos of CY Screen and Digital is to offer a service that is based on quality, attention to detail and extensive knowledge of the print arena, whilst at the same time striving to be market leaders by introducing new innovative services that are continually being developed within the print industry.

CY Screen and Digital offer a tailor made one-stop-shop approach for all screen and digital requirements. They cater for individuals who are looking for something special - promoting your business, making a special occasion a little bit more special or as a reliable new business partner who can offer support and up-to-date knowledge of print innovation.

All Your Large Format Digital Print Requirements

CY Screen and Digital use the largest print methods to deliver high quality print. If you want to shout about your product or service large format digital print could be just what you are looking for.

T: 01635 34099
F: 01635 528623
E: luciano@cyscreenanddigital.co.uk