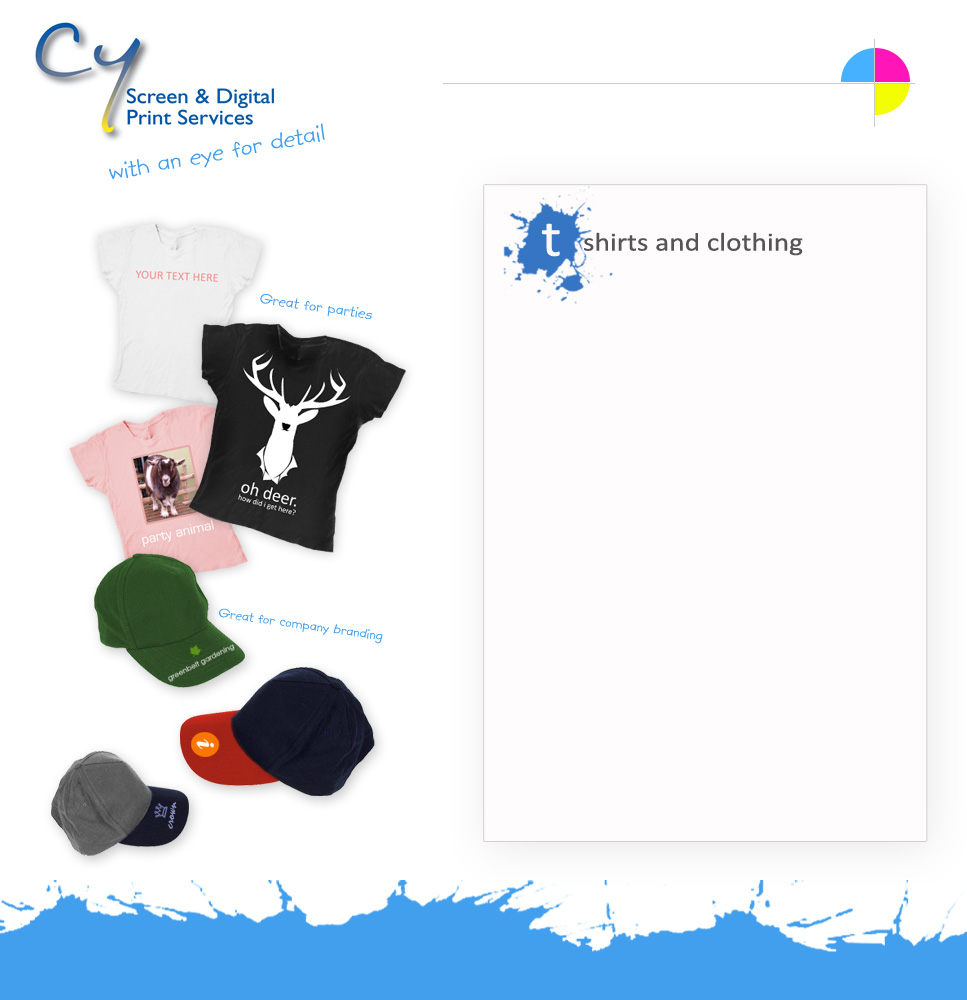 T-Shirts
Perfect for parties, hen nights, stag nights and events, personalise your own t-shirts with a difference to make a lasting memory or gift.

• Heat-transferred photographic prints
• Vinyl cut lettering
• Bold custom graphics

To make your party stand out from the crowd,
contact us today.


Digital Printing
T: 01635 34099
F: 01635 528623
E: luciano@cyscreenanddigital.co.uk
Baseball Caps
Perfect for company branding, summer events or parties, customise the peak of your baseball caps for a striking, lasting look.