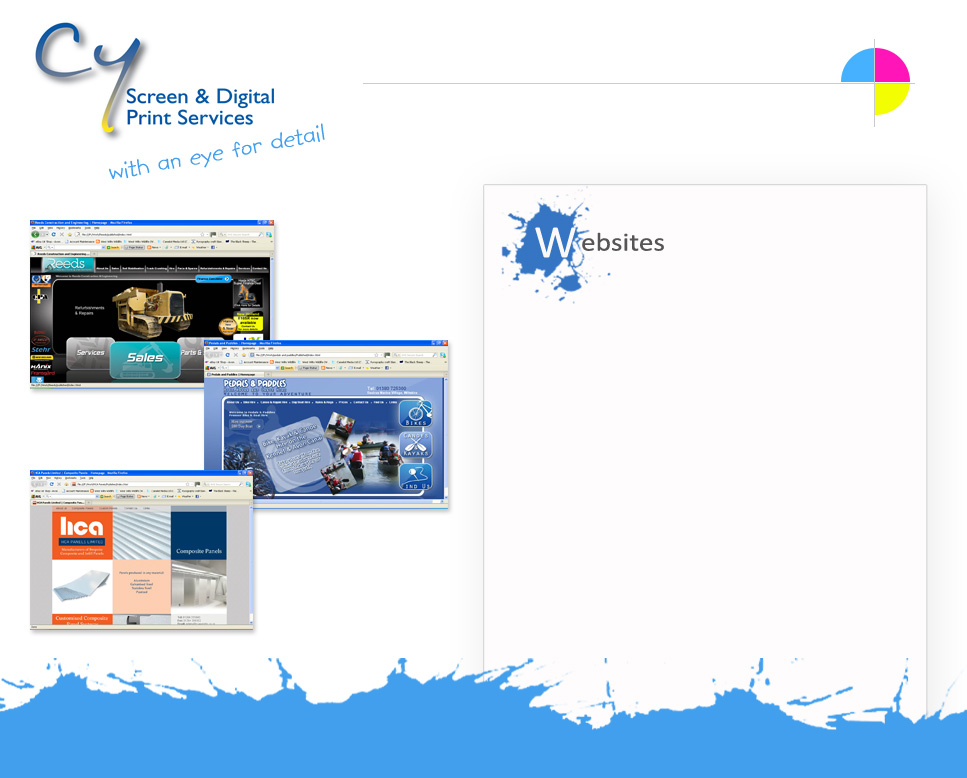 T: 01635 34099
F: 01635 528623
E: luciano@cyscreenanddigital.co.uk
Websites are the future in promoting your business - the internet is open 24 hours a day. A website portrays your image, whether business or personal and can be regularly updated to keep your audience in touch with your services.

A regular advert in print cannot have such an effect, often being expensive and difficult to change - this is where a website comes in, reaching a far wider audience than any magazine or phonebook can ever achieve.

Considering a website?
Thatís where we can help you, no matter how much computer experience you may have. We will guide you along the way with our personal and friendly service to ensure an understanding of every stage undertaken.


Media