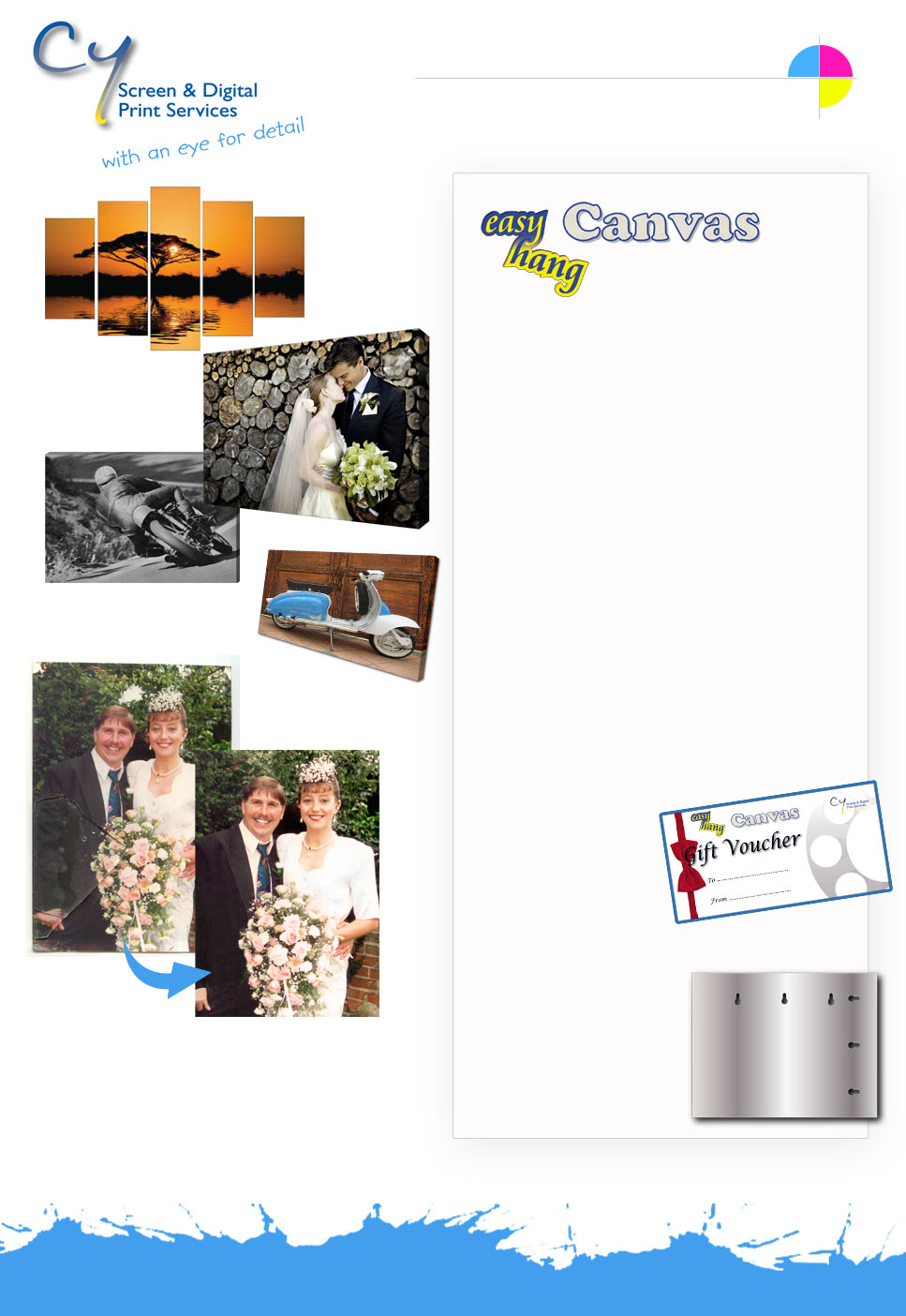 - Easy to hang

- Photo Editing Service Available

- UV Protective Inks

- Highest Quality Prints

- Non bowing, longer lasting

- Multi Canvas available

All our easy hang canvases are fixed with a backing plate and come with a drilling template.
This unique design makes it the strongest on the market and easy to hang.




Digital Printing
T: 01635 34099
F: 01635 528623
E: luciano@cyscreenanddigital.co.uk
Copyright CY Screen & Digital MMXI



Gift Vouchers Available

Easy Hang Canvases make great gifts for
Weddings, Birthdays and Christmas -
so why not treat a loved one to a gift
voucher for their very own,
personalised Easy Hang
Canvas.

Tel: 01635 34099
Card Payments
taken by telephone




Unique backing plate and drilling template makes positioning your Easy Hang Canvas a breeze.
Photo restoration and repair service - turn ripped, cracked or damaged photos into treasured pieces once more.